Well since i am slowly building this pig, i might as well start a thread.
From the beginning when it was stock
To a new grill, front bumper, lift, tires, and wheels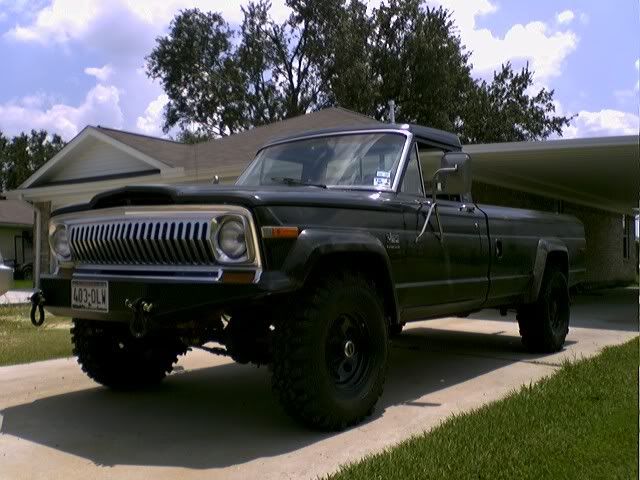 Cut the fenders for the first k-rocks run, and built a skid plate...it started a chain reaction of mods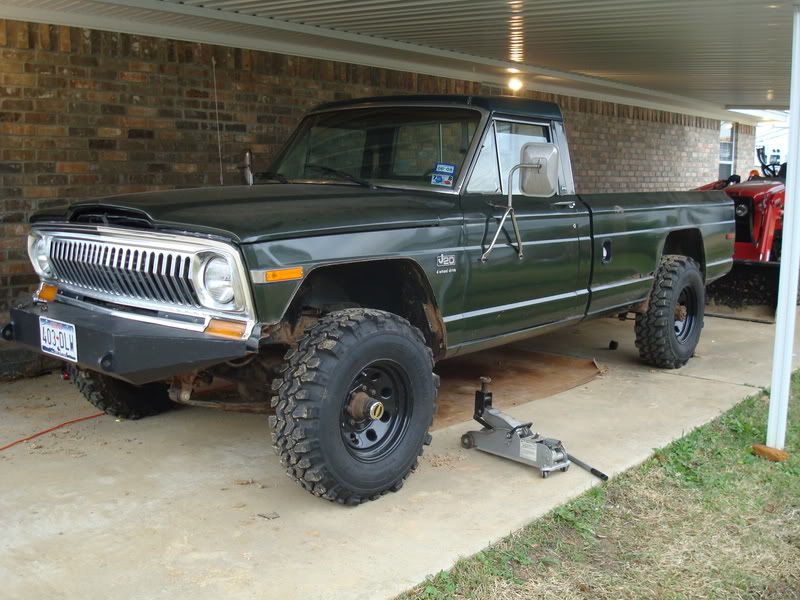 After thrashing the bed pretty good at k-rocks and Gilmer, it was time for some drastic changes. I hated how long it was and the lack of traction i was getting. So i got an aussie locker for the front and took 18" out of the frame in the rear, ditched the bed, and built a nice flatbed for it. I had to relocate the gas tank, so i made a cradle out of quarter inch plate and bolted it up to my 4x4x.25 rear crossmember. I also built some have doors for better visibility. The bench seat was pretty crappy also, so i picked up some suspension seats also.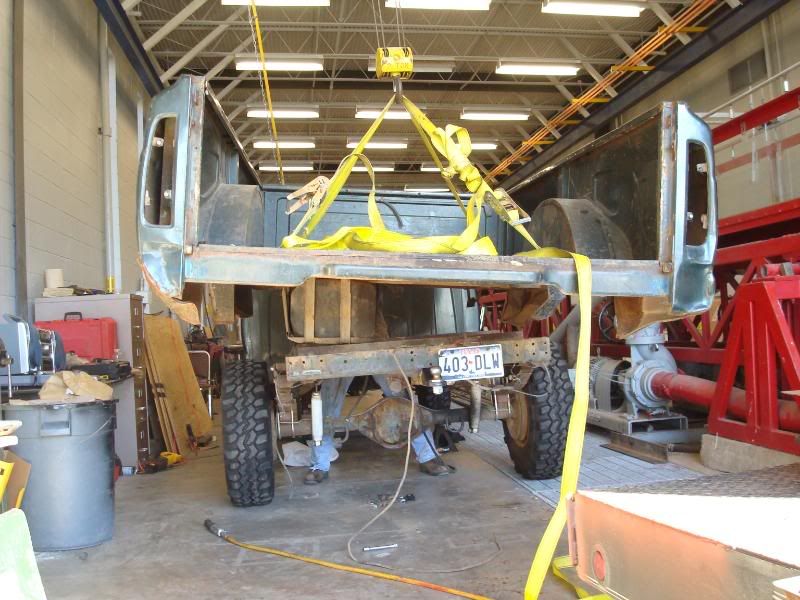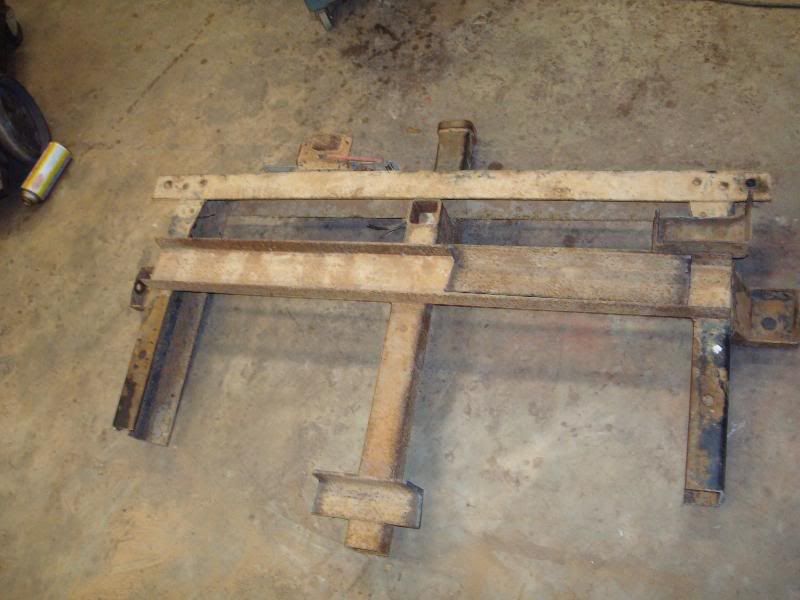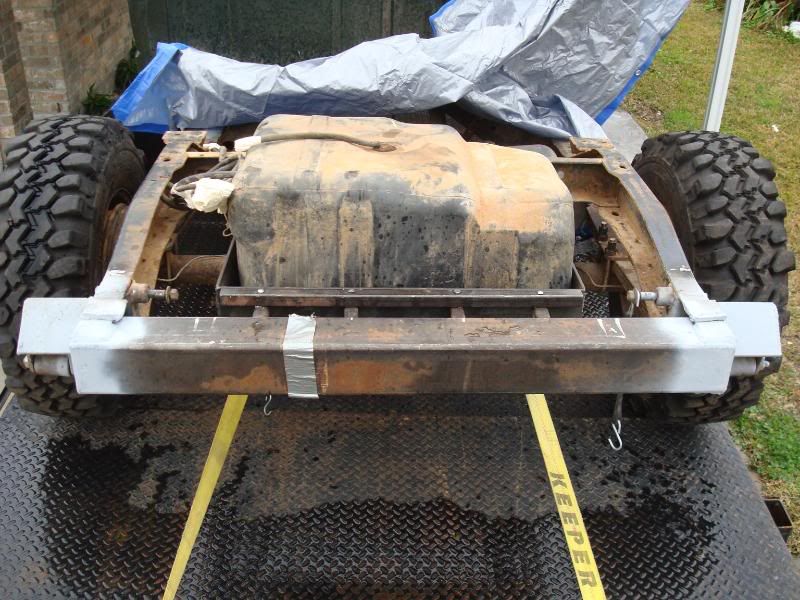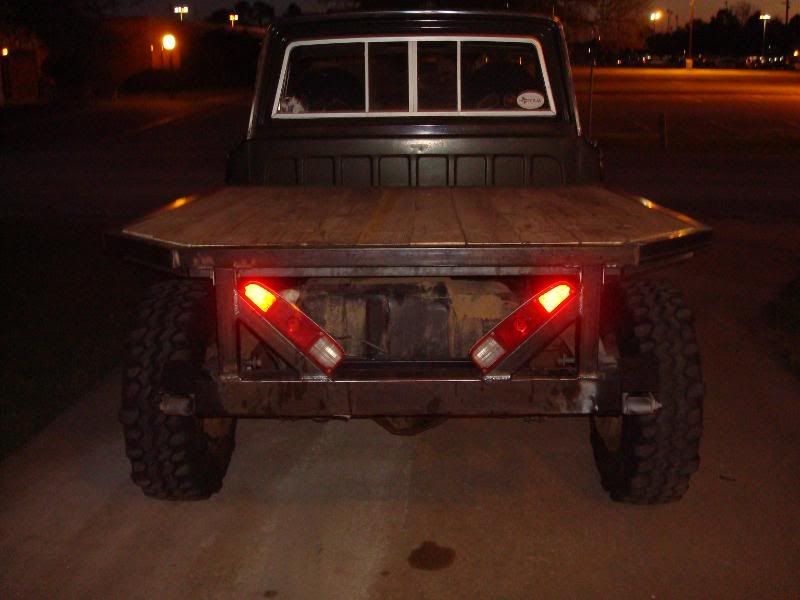 About this time the transmission was leaking so bad that i bit the bullet and had it rebuilt.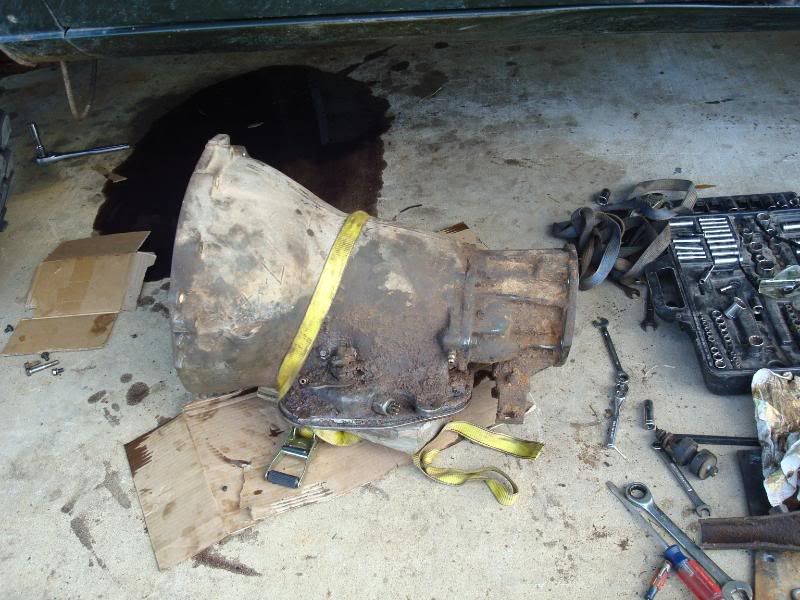 And had the yokes milled to accept 3x3 square tube for the rear driveshaft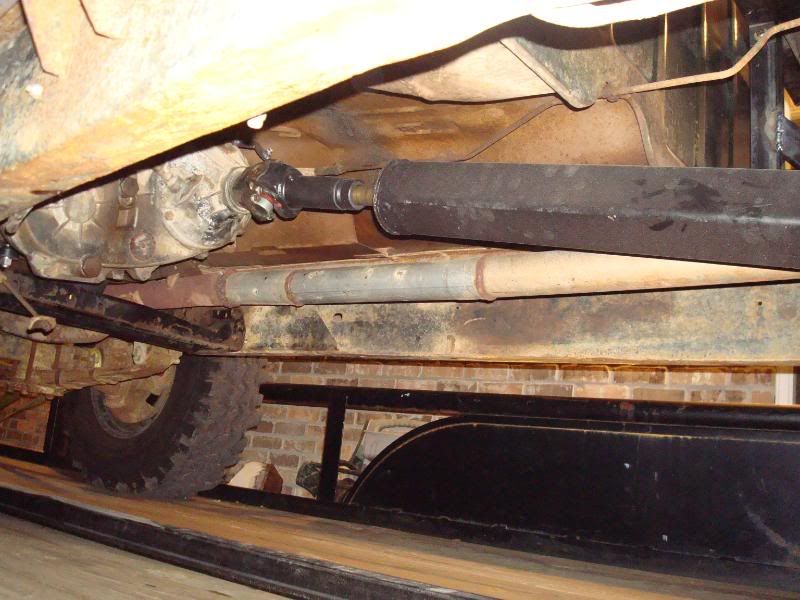 And here she is in here current state, without the new front shocks and mounts in this pic.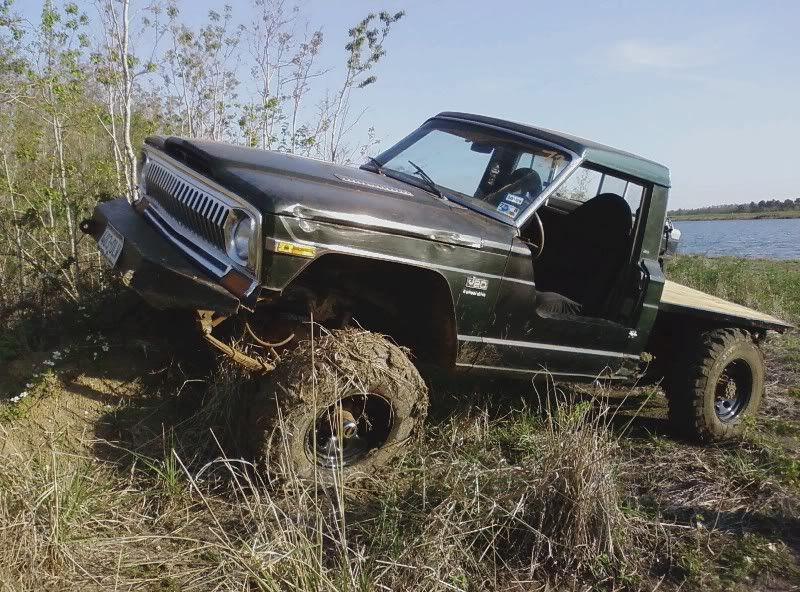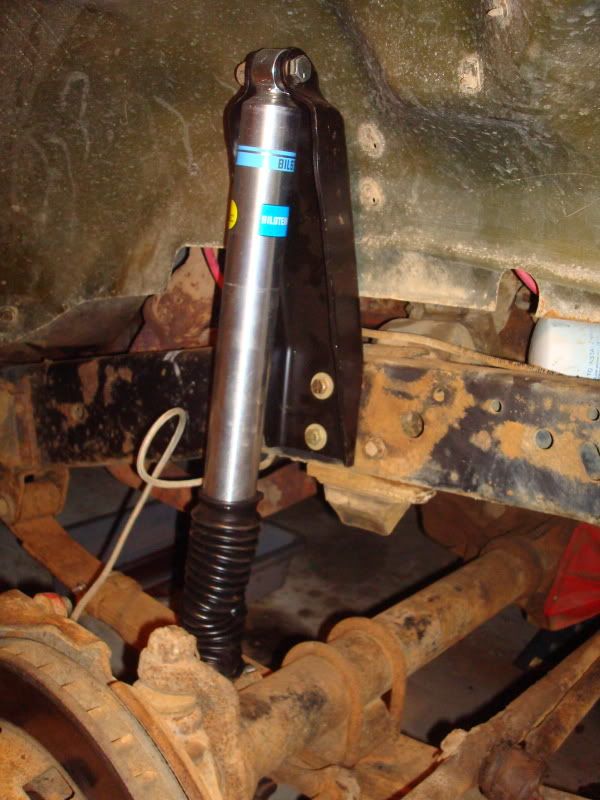 On to the new stuff, new rear diff cover and heims for highsteer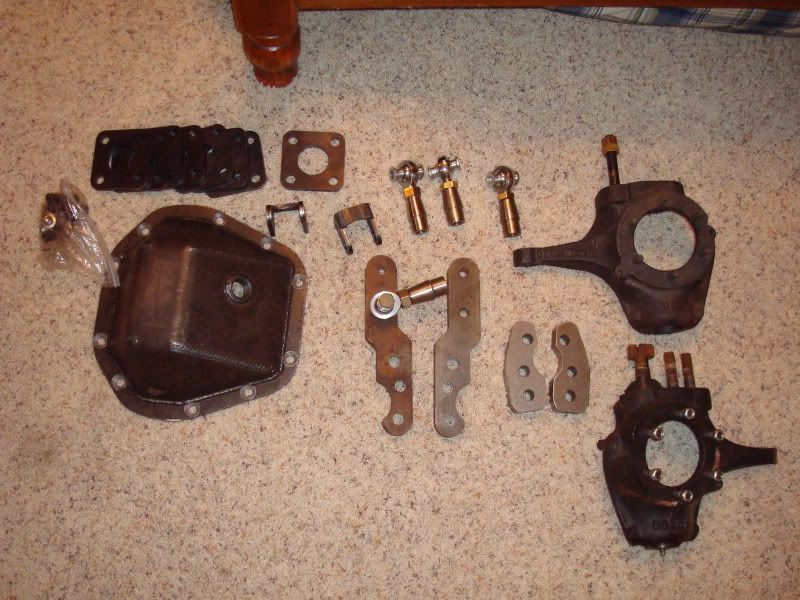 This is what motor mounts are supposed to look like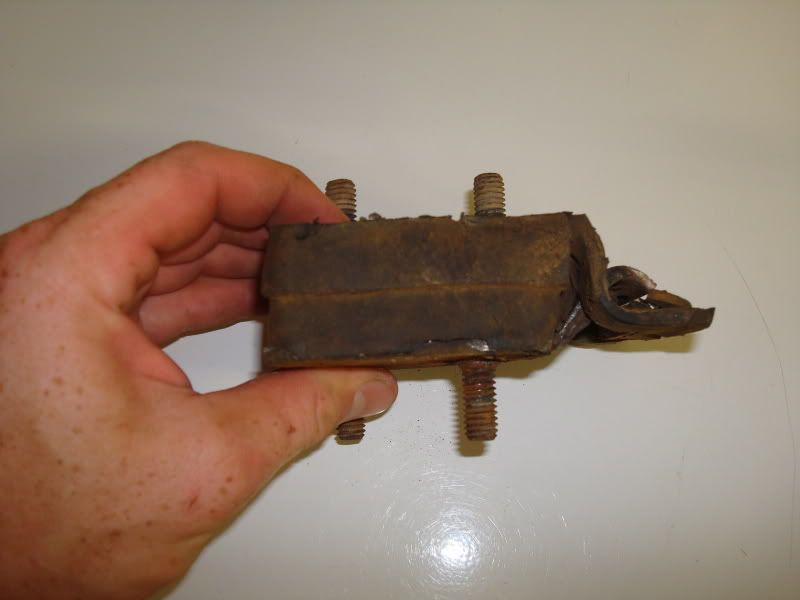 Not like this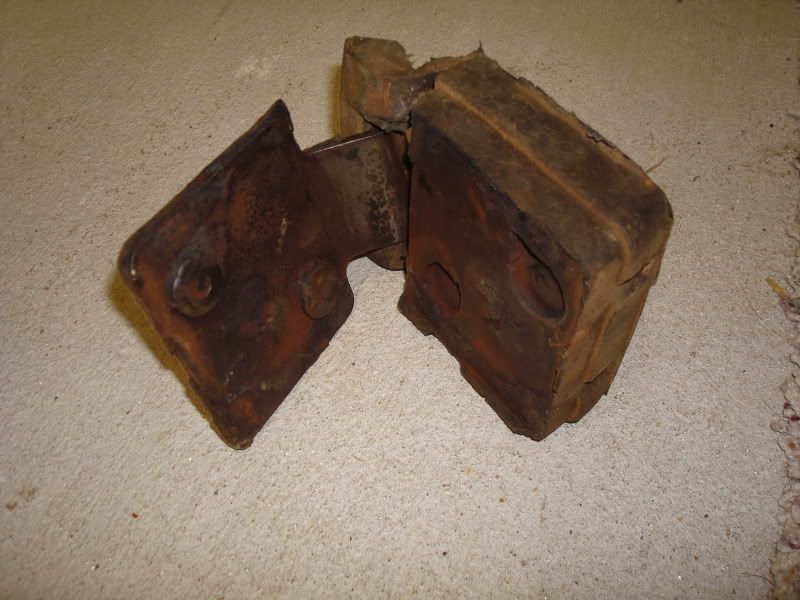 There is no telling how long they have been like that. I noticed a crack forming in the trans housing, and i already had the new poly motor mounts so i went ahead and changed them. Caught it just in time. I think that adding the fail-safe hook to the mounts was one thing jeep actually did right the first time. 2 hours and a few cuss words later and all is well...i hope.
This weekend i will be fabbing a rear cage and finally adding the sliders i built about 6 months ago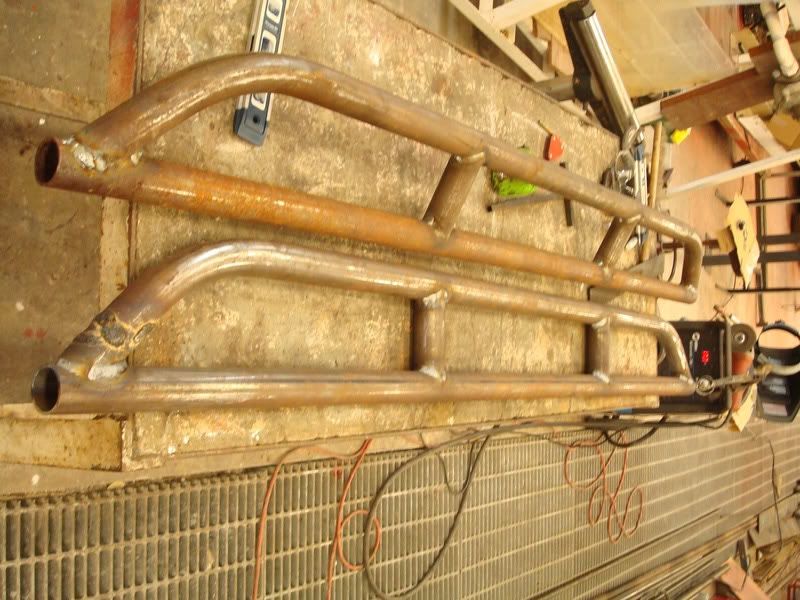 To be continued...
I also bought a CB the other day ...anyone know how to tune one?